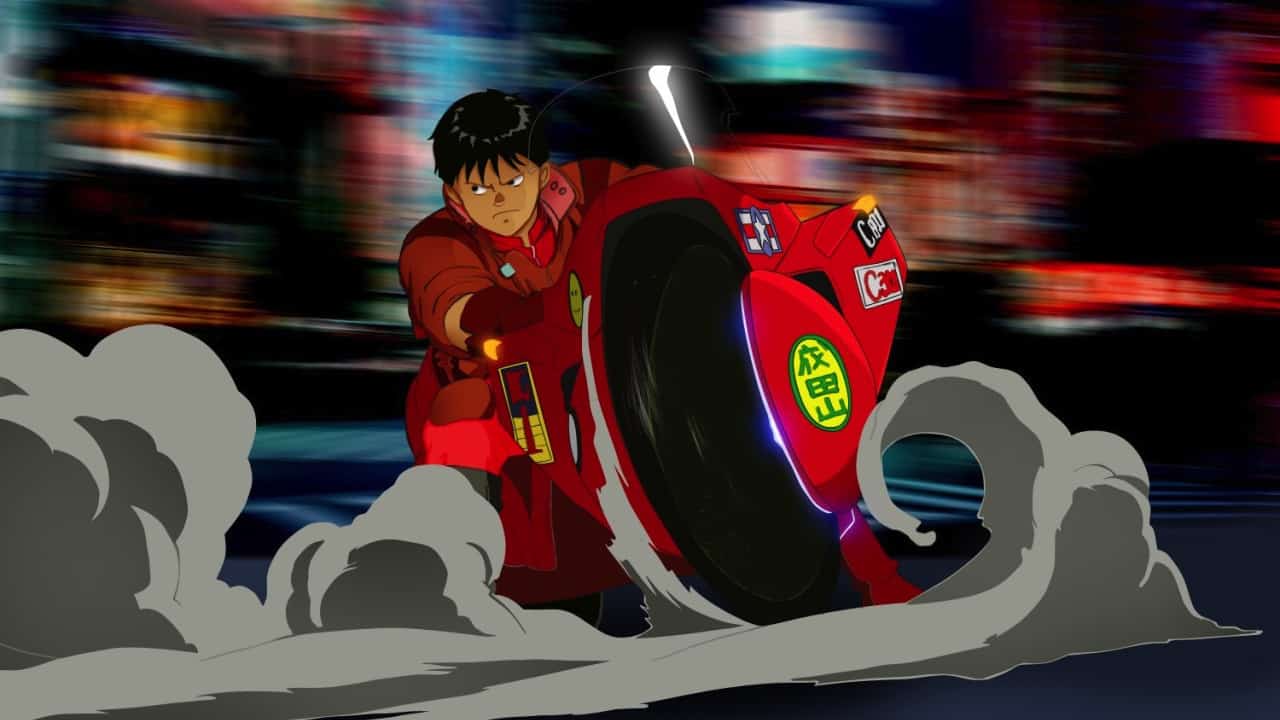 The 10 best animated movies of all time
Have you ever explored the list of the highest rated animated movies of all time on IMDB? Well we have. Here is what we found.
The anime community has grown tremendously over the years. After being extremely popular in Japan, anime and manga have also made their way west. Before its immense popularity, people felt that anime content only appealed to children. However, to expose themselves to the beauty and depth that anime offered, Japanese animators had to participate in creating flawless cinematic experiences for viewers.
Animated films are known to include sophisticated storylines, complex characters, while also addressing societal issues that have plagued our world. Unlike the standard cinematic experience, animated films simply don't hold back from addressing certain realities of life that remain untouched by all other visual media. Keeping this in mind, a variety of animated films have been produced over the years that stand out from the crowd and are definitely worth watching.
Therefore, here is a list of the top 10 best anime moves of all time, specifically based on IMDb scores.
Akira – 8/10
Released in 1988, Katsuhiro Otomo and his unparalleled storytelling skills are featured in Akira. The whole experience transcends the majority of science fiction movies, if not all. Ranging from extremely complex but relatable characters to his fictional representation of the future, Akira understood everything.
Additionally, the plot is set in Tokyo in 2019, after the post-apocalyptic era caused by World War III.
Whether you have a talent for the sci-fi genre or not, Akira is by far a must see anime title and definitely one of the best animated movies of all time.
Perfect blue – 8/10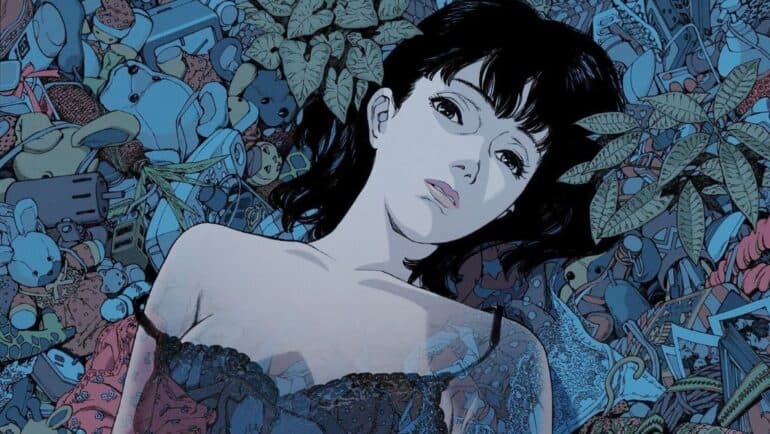 It's not every day that you come across a first movie that somehow reaches fame, turning into a masterpiece. Perfect blue is one of those animated films by Satoshi Kon, based mainly on the novel by Yoshikazu Takeuchi.
The narrative is known to touch on taboo topics such as harassment, fanaticism, terror, and Satoshi Kon's incredible ability to fit them together. In fact, the Perfect blue clearly shows how deep and vibrant anime cinema can be.
Throughout the film, the protagonist is faced with countless challenges, allowing viewers to experience the same ruthless story.
In all, Perfect blue is an absolute masterpiece.
Ghost in the Shell – 8/10
The ghost in the shell series has been quite large since its inception. The series has an insane audience, almost to the point of having a whole cult dedicated to the franchise, and for good reason. It was definitely ahead of its time and one of the best animated films of all time. While countless sci-fi cartoons have been released in recent years, none come close to what the Ghost in the shell offers in terms of history and visuals.
The premise revolves around a futuristic world and a female cyborg serving in the police force. The protagonist is thus responsible for finding and locating a certain hacker.
My neighbor Totoro – 8.2 / 10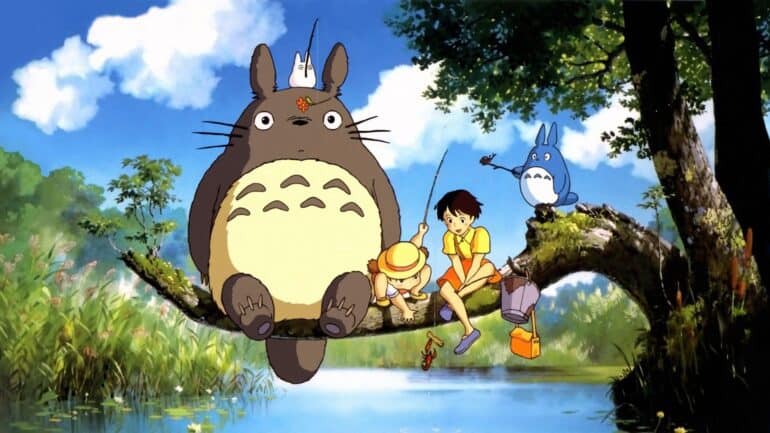 Perhaps one of the most beautifully animated Japanese films, My neighbor Totoro is another great title to watch.
The tempered plot paired with sleek visuals allows audiences to be a part of the film. From the most minor details to solving intimidating social issues, Totoro's immense success has come as no surprise to most.
Studio Ghibli also made Totoro the team mascot, becoming one of the most popular characters in Japan, representing the themes of friendship, family and love.
Magnetic rose – 8.2 / 10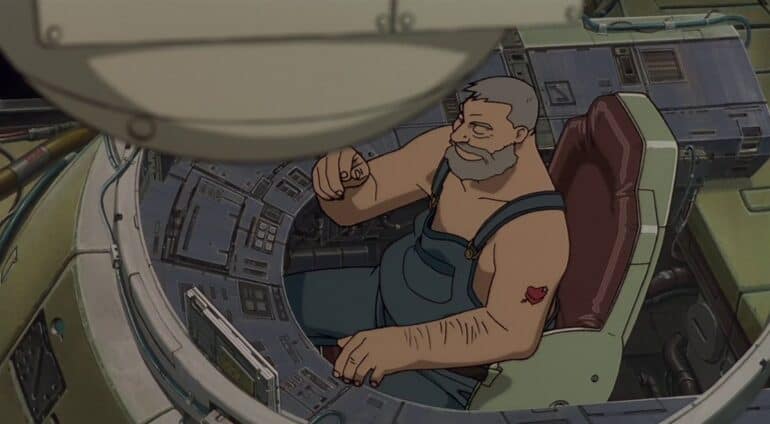 Another masterpiece by Satoshi Kon and directed by Koji Morimoto, Magnetic Rose is a film that showcases anime from a poetic point of view.
The story is based on a space expedition of three astronauts, traveling through an immensity of galactic waste. Continuing on, the team stumbles upon an artificial satellite that resembles the shape of a rose – hence the title.
The poetic nature of the film, along with its visuals and music, have captivated audiences around the world and become one of the best animated films of all time.
Howl's Moving Castle – 8.2 / 10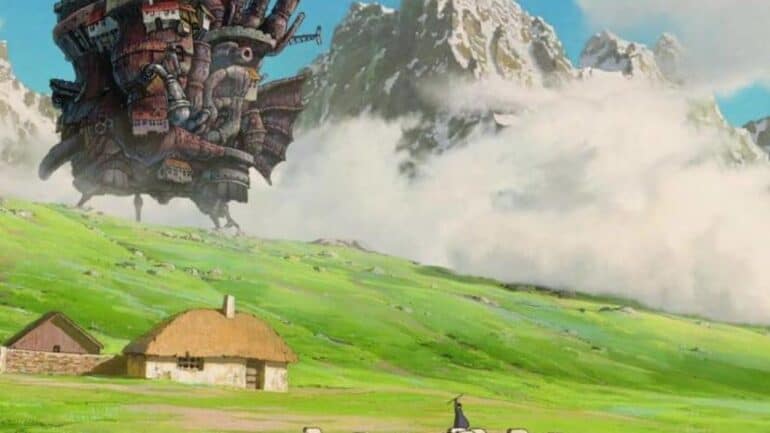 If it's not clear now, Studio Ghibli movies are in a league of their own. The striking and beautiful animation, especially in Howl's Moving Castle, made it one of the studio's best films. But visuals aside, the film doesn't hold back on its plot either, achieving a perfect balance of the two aspects.
The story for Howl's Moving Castle is about a young woman and a certain curse she carries. This leads our protagonist to seek help from the most famous magician in the world.
The powerful narrative, backed by an incredible soundtrack, makes Howl's Moving Castle one of the most popular and influential Japanese films of all time.
Your name – 8.4 / 10
your name currently holds the title of the world's highest grossing animated film of all time. After its release in 2016, the animated film moved Abducted as if by magic after about 15 years of being the oldest grossing film.
The story for your name mainly touches on Japanese lore, gender identity, drama and, of course, love and romance, followed by a few humorous and comedic examples.
The film is a wonderful way to communicate the beauty of love from a fantastic yet somewhat realistic perspective.
The film has been shown across the world, allowing audiences of different cultures and races to experience joy and sorrow simultaneously, just like relationships and life.
Princess Mononoke – 8.4 / 10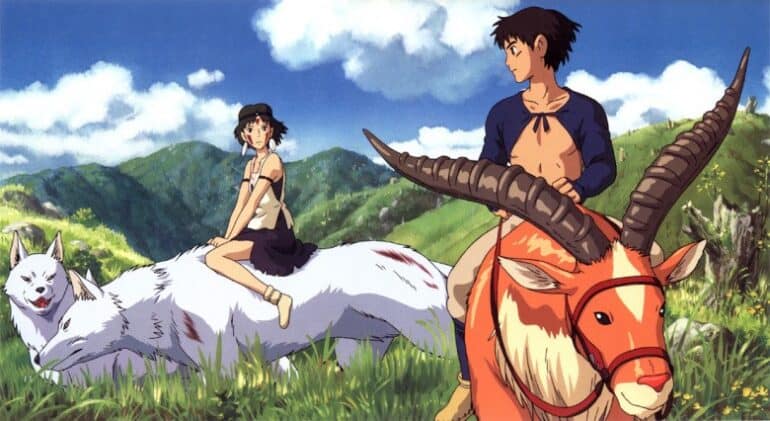 There are always those movies that are considered perfect by critics and audiences. And for a movie, portraying a well-written story with premium visuals isn't as easy as it sounds. It goes without saying, Princess mononoke is one of those movies that every person has to watch, regardless of their interest in anime.
The title was produced by Hayao Miyazaki, co-founder of Studio Ghibli.
Princess mononoke mainly aims to achieve a balance between traditions of the past and modernity, while describing the differences and a confrontation between us humans and nature. However, the beauty of the movie really lies in the importance of each character and the depth shown by each individual.
Tomb of the Fireflies – 8.5 / 10
Another captivating film from Studio Ghibli, the Grave of the Fireflies is just something else.
The plot surrounds the brutal truth about war and how action-packed films fail to portray its heartbreaking nature. The film features World War II and two brothers trying to survive the chaos and destruction caused by and inflicted on humans.
Director Isao Takahata achieved perfection in the film, introducing viewers to the cruelty that war brings.
Flown – 8.6 / 10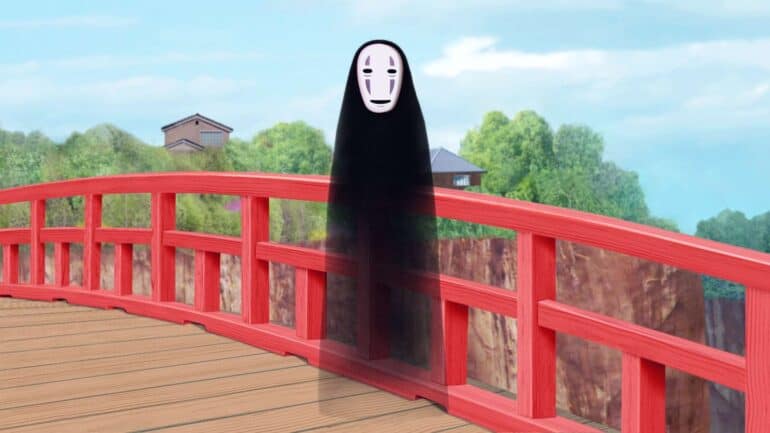 Released in 2001, Abducted as if by magic is already considered a classic in the anime community. The film excels in every aspect, be it the soundtrack, visuals, character development or storytelling.
In reality, Abducted as if by magic is perhaps the only animated film to have received the Oscar for best animated film. Hayao Miyazaki did a remarkable job bringing the film to life, allowing audiences to experience Chihiro's adventures in his new home.
Tell us, which movie do you consider to be the best animated film of all time?