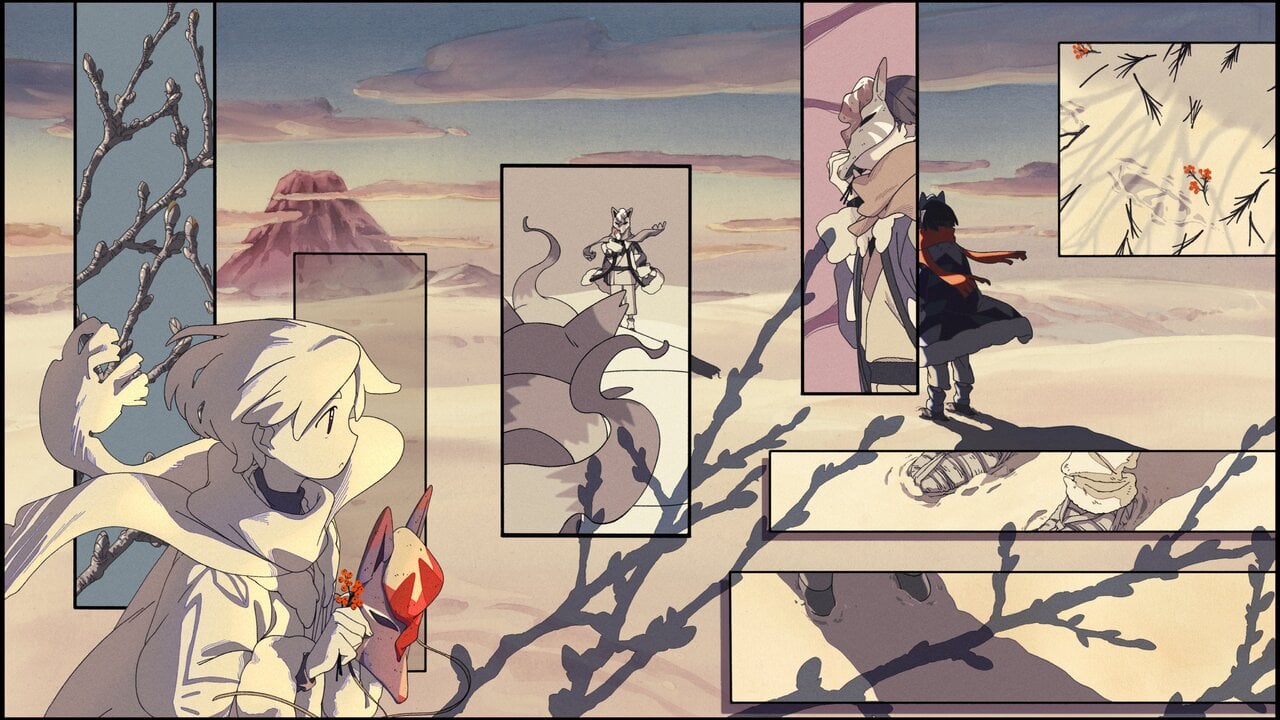 Pokémon Legends: Arceus is Getting an Anime Web Series in May
The Pokemon Company has announced a release date for its upcoming animated web series based on the recent Pokemon Legends: Arceus game. Originally announced as part of the company's Pokémon Day celebrations, the series will air on Pokémon TV and the official Pokémon YouTube channel.
You'd be forgiven if many of the most recent Pokémon Presents announcements slipped your mind after The Pokémon Company closed its showcase with the reveal of Pokémon Scarlet and Violet. But today, the official Pokémon Twitter reminded us that the show is coming, and it will be here on May 18. It's not a very wintry time of year here in the UK, but we'll always be picking up new Pokémon content.
The new promotional art resembles the beat of a beautiful manga-style book, with muted panels and colors. It's charming and perfectly matches the visual inspirations of Legends: Arceus. The web series will be called Pokemon: Hisian Snow and will be broadcast at 13:00 UTC (thanks, Serebii!).
The animation is created in collaboration with Wit Studio, which gained notoriety after working on the first three seasons of The attack of the Titans. He has also worked with Nintendo and The Pokémon Company in the past, producing the Star Fox Zero short. Star Fox Zero: The Battle Begins as well as working on the 2018 Pokémon movie The power of us.
The show will feature an original storyline set in the ancient lands of Hisui and feature a boy named Alec and his new companion Hisuian Zorua. It seems to focus on one of the main themes of the game – that Pokémon and people can indeed live in harmony together.
We grabbed the show summary from the official Pokémon website:
Get ready for a new adventure in the vast and beautiful region of Hisui. Produced by WIT STUDIO, Pokémon: Hisuian Snow releases on May 18 with the first episode of a three-part limited anime series. Available on Pokémon TV and the official Pokémon YouTube channel, Pokémon: Hisuian Snow tells the story of a boy named Alec and his encounter with a Hisuian Zorua. When he was younger, Alec's father taught him that people and Pokémon can't live together. But Alec's interactions with the Zorua might offer a different lesson.
Watch the first episode of Pokémon: Hisuian Snow starting May 18 on Pokémon TV or the official Pokémon YouTube channel. Keep checking Pokemon.com for details on upcoming episodes.
Here's who is currently confirmed to be working on the series, including the Japanese voice actors:
Credits
Director: Ken Yamamoto
Scriptwriter : Taku Kishimoto
Character design: KURO
Color design: Ayaka Nakamura (Wit Studio)
Artistic director: Yuuji Kaneko (AOSYASIN)
Director of Photography: Takeru Yokoi (Wit Studio)
Offline editor: Akari Saito (Mishima editing room)
Sound Director: Masafumi Mima
Music: Conical

Cast
Alex (Adult): Koki Uchiyama
Alex (Child): Rie Kugimiya
Alec's father: Rikiya Koyama
We will check this on May 18. Do you want to join us on Pokemon TV or YouTube Pokemon channel? Let us know.