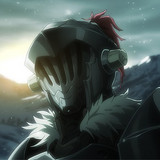 Japan Box Office: no animated films in the Top 10 of the weekend
Unfortunately, we can't find any animated movies in the top 10 weekend box office in Japan for February 1-2. The only new animated film released this weekend, Goblin Slayer: Goblin Crown did not appear in the ranking. Considering its limited release in Japan, the outcome was likely inevitable.
Following the well-received 12-episode animated television series in fall 2018, the 60-minute medium-length film was released in 32 theaters (more to be added in the coming weeks) in Japan on February 1, 2020. Its debut -the The weekend's box office gross has yet to be revealed, and it did not make Kogyotsushinsha's Top 5 Mini Theater Ranking. He received a mediocre approval rating of 89.7 and took third place in Pia's satisfaction rating on day one.
Special "4D RISING" screenings have propelled its box office to new heights. My Hero Academia THE MOVIE Heroes: Rising started 4DX / MX4D screenings in 81 theaters on January 24 and added 80 million yen in its seventh weekend. By falling out of the top 10 again, he brought his total to 1.63 billion yen. If the momentum continues, it could soon hit the first film box office record of 1.72 billion yen.
---
Weekend ticket office in Japan (February 1 and 2, 2020)
(ticket sales basis)
1 (new). "AI Houkai" – 266 million yen
2 (1). "CATS" – 800 million yen
3 (4). "Parasite" – 1.3 billion yen
4 (2). "Kaiji: Final Game" – 1.67 billion yen
5 (3). "Frozen II" – 12.9 billion yen
6 (new). "Bad Boys for Life" – 110 million yen
7 (5). "Star Wars: The Rise of Skywalker" – 6.94 billion yen
8 (new). "Knives Out" – 80 million yen
9 (new). "Uso Happyaku Kyomachi Royal" – 800 million yen
10 (6). "Last Letter" – 590 million yen
"Goblin Slayer: Goblin's Crown" trailer:
---
© Kumo Kagyu, SB Creative / Goblin SlayerGC Production Committee