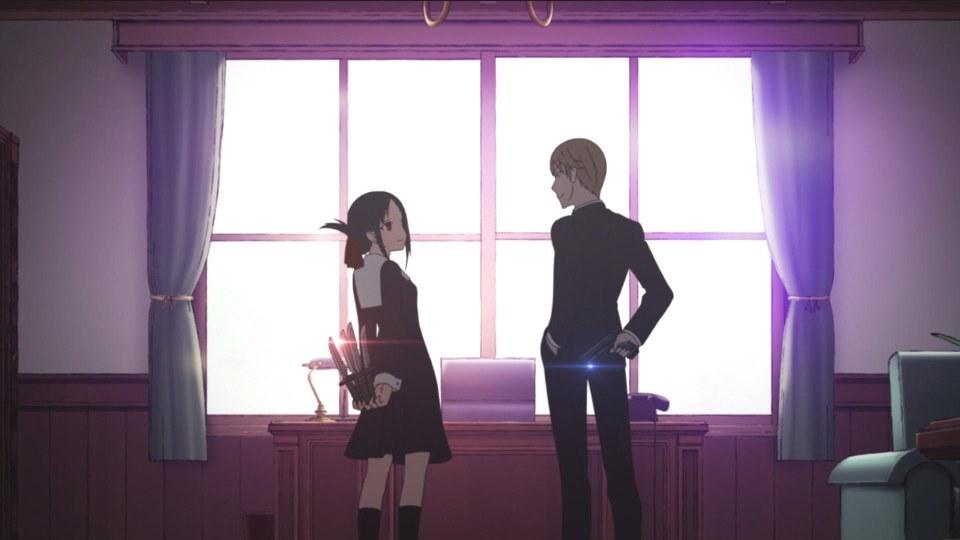 7 romantic animated series you can watch on Netflix
There are plenty of anime shows in all genres available on Netflix, from sports and isekai to childhood classics.
Good old romance is of course included in its catalog, so if you're looking to spice up your days and nights with different touches of kilig, why not take a break from K-Dramas and check out these shoujo anime instead?
We could all use a little love in these trying times, so without further ado here is a list of anime titles you can watch on Netflix for sure to give you butterflies in your stomach.
1. Tease Master Takagi-san
Photo: Netflix
What is it about? A college boy wants revenge on his seatmate for teasing him all the time. She still sees through his plans but he continues anyway, all the while trying to ignore the possibility that they both have a crush on each other.
Why watch it? Switching the usual "boy tease girl" into dynamic "girl tease boy" made a really interesting watch. Even though only the second season is available on Netflix so far, viewers will have no trouble enjoying the ride thanks to the episodic format and straightforward plot.
2. Kaguya-sama: Love is war
Photo: Netflix
What is it about? The president and vice-president of the student council love each other, but neither wants to confess their feelings. Hilarity ensues as the two try to get the other person to take the first step.
Why watch it? Watching two smart people think too much about something as abstract as love is too funny, especially if you relate to the analytical paralysis they frequently find themselves in.
3. Tsurezure children
Photo: Netflix
What is it about? This lovely anthology follows the romantic adventures of several couples attending the same school. Each couple is at a different stage in their relationship, but they all struggle to communicate their feelings.
Why watch it? Young love is still adorable and will instantly activate your love hormones for that dose of kilig we all crave. You are guaranteed to have one or two favorite couples.
4. Kiss him, not me!
Photo: Netflix
What is it about? When a BL (Boys' Love) and hardcore otaku fan loses weight, she suddenly catches the attention of four handsome boys in her high school. She's overwhelmed when they start arguing over her feelings, as she would much prefer that they all care about each other!
Why watch it? It's like a dating simulator trying to choose from the sweet senpai, cute kouhai, and two bishounen classmates, but you'll have another surprise if you think these are the only choices. The premise may sound cheesy and absurd, but the show contains some serious and thoughtful moments as well.
5. Monthly Nozaki-kun for Girls
Photo: Netflix
What is it about? A high school girl tries to confess to her crush, but he misunderstands her intentions and instead gives her an autograph. Turns out he's a shoujo manga writer! She becomes one of his assistants and discovers that he uses real life storylines as the basis of his characters and plot.
Why watch it? It sounds like a typical romantic comedy, but it's actually a show about the creative process. Anime tropes get a breath of fresh air, and the supporting characters are arguably even more interesting than the main protagonists. You are sure to understand if you are an aspiring writer or artist.
6. Toradora
Photo: Netflix
What is it about? A gangster-looking high school student meets a naughty little girl. When they both find out that they have a crush on each other's best friend, they strike a deal to become the other's winger.
Why watch it? It's a romantic comedy classic for a reason, but drama is also a big part of why it's a must-see series. The strength of personality of the main protagonists will grab you right away as they navigate a friendship they both need in a world that often misunderstands them.
7. Fruit basket
Photo: Netflix
What is it about? A homeless orphan finds herself embroiled in the affairs of the Soma clan, whose members have been cursed to turn into zodiac animals when hugged by the opposite sex.
Why watch it? It's another twist in Cinderella's story, except this time it's Cinderella who helps her animal friends the most. The ensemble's great cast will take you on a ride that is sometimes fun, often dramatic, as their intricate stories slowly unfold. —JCB, GMA News